Rolling Art will be an ongoing project that combines my love for cars with my craft of photography. I always bring my camera to car cruises and shows because you never know what you will see. I hope you enjoy this gallery of car shots; I guarantee I will be taking more!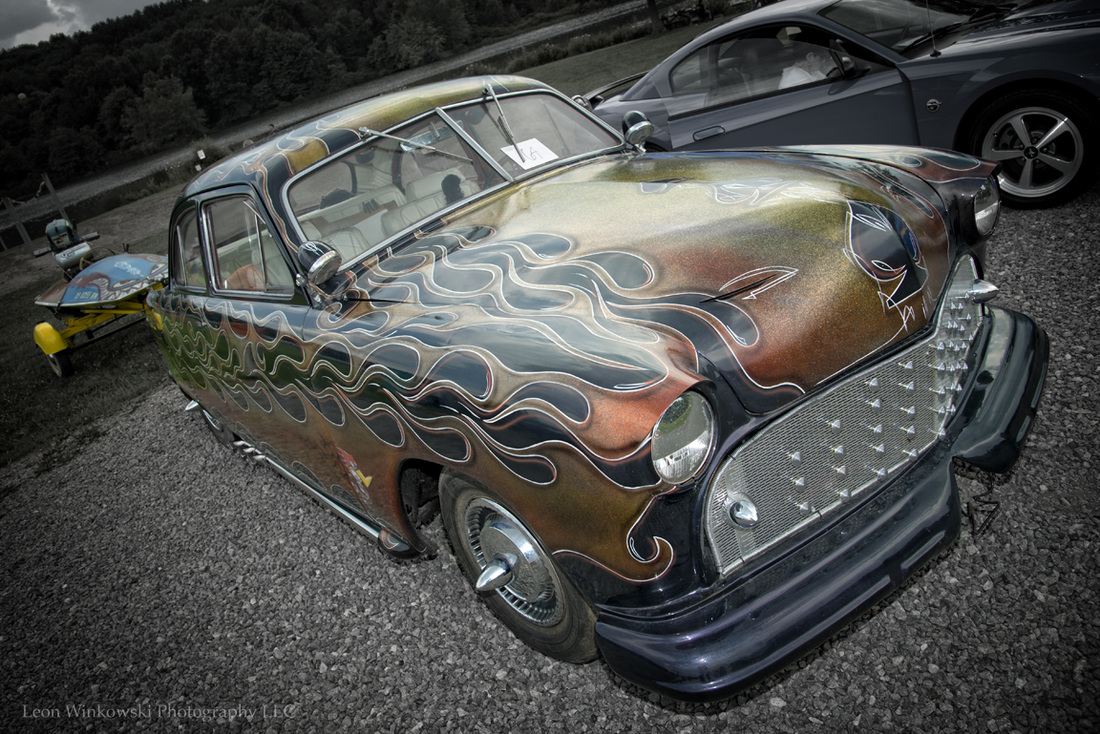 Over the top flame job and heavy metalflake paint on this beast at the Regatta at Lake Arthur car show. And it was towing a little hand made speedboat which you can see in this pages banner photo. While the car was not my taste, I was a great subject! The owners are individuals with their own tastes, and it's reflected in their work.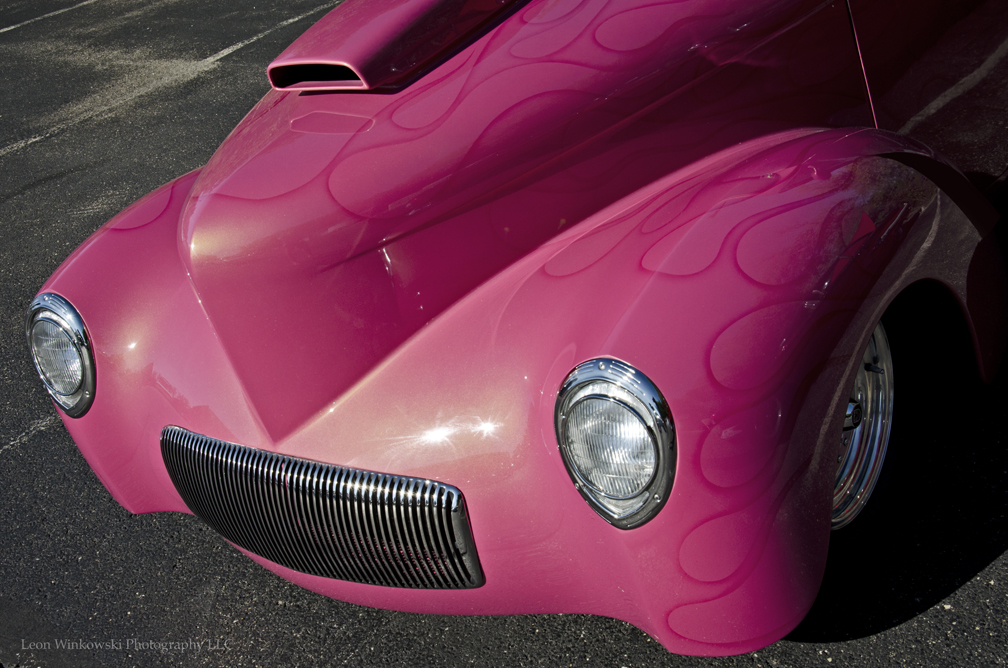 1940 Willys Coupe from the Church cruise up the street from us. A small but very nice show. And they sell a mean homemade meatball sandwich. The late afternoon light was getting to be perfect! It really brought out the shape of this iconic car.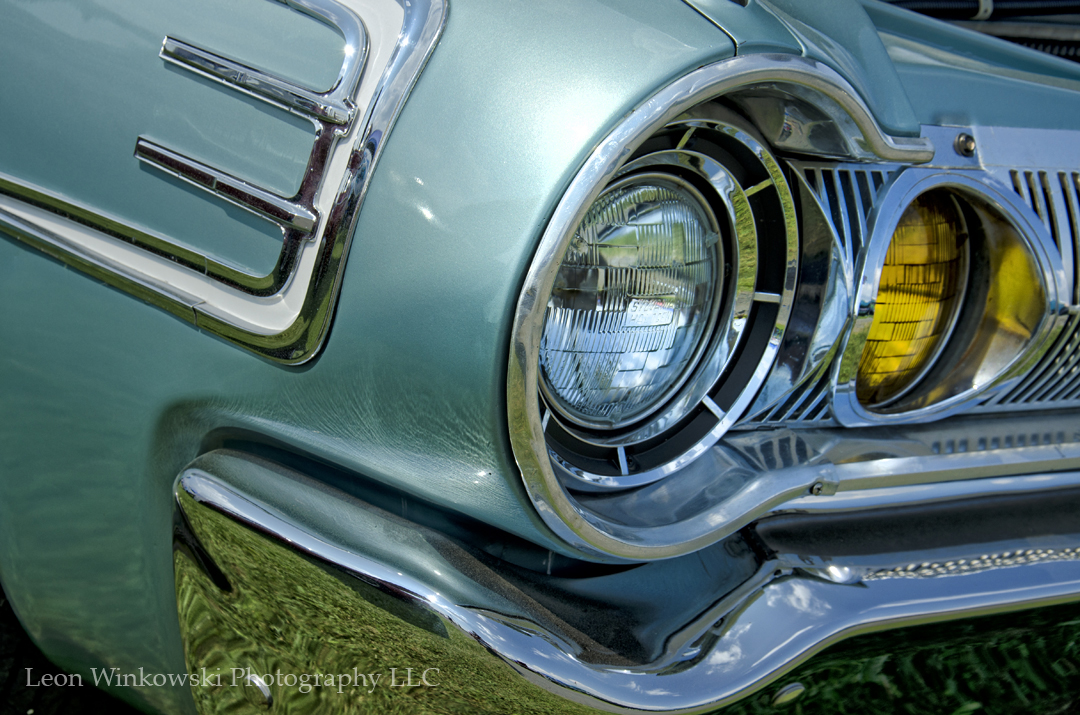 Some cars need to be appreciated as a whole vehicle shot, however, I absolutely love to pick them apart from a design standpoint and enjoy their styling while creating my own compositions. This shot was from the Carlisle Mopar show last year.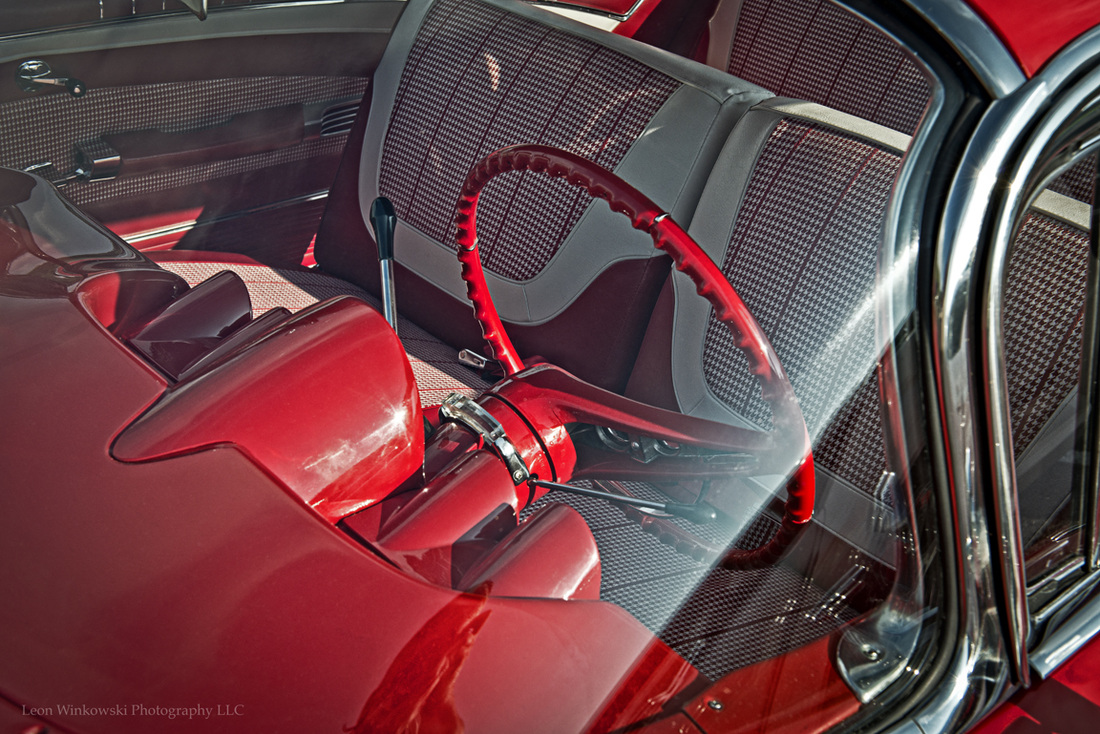 This old bubble top Impala was absolutely stunning. Note the amazing curved glass and the absolute Art of that interior. Every gauge, switch, door knob steering wheel in some of these cars was a piece of art, even on it's own. The cars from this era truly are rolling art, through and through! I also love to play around with the reflections and glare, things we used to try to minimize or eliminate altogether in shots. To me, the highlight on the curved edge of the windshield helps show its shape and adds some nice contrast.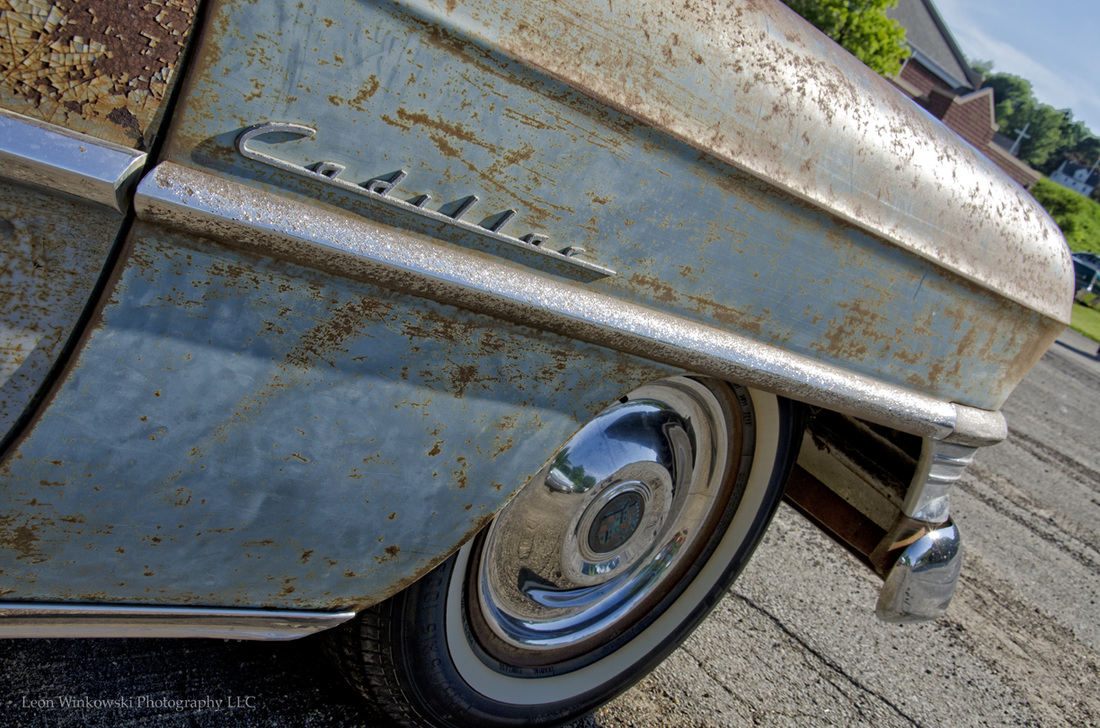 A Recent trend is to show cars with natural aging and patina. 20 years ago I think car people would be mortified if someone drove a faded peeling rusty hulk to the cruise or show, but this is gaining traction in some circles. ( See what I did there? ) And while it may still horrify many of the folks with perfect cars, they are visually interesting. Time has rendered them in it's own unique way. Some restoration shops now specialize in trying to create the look.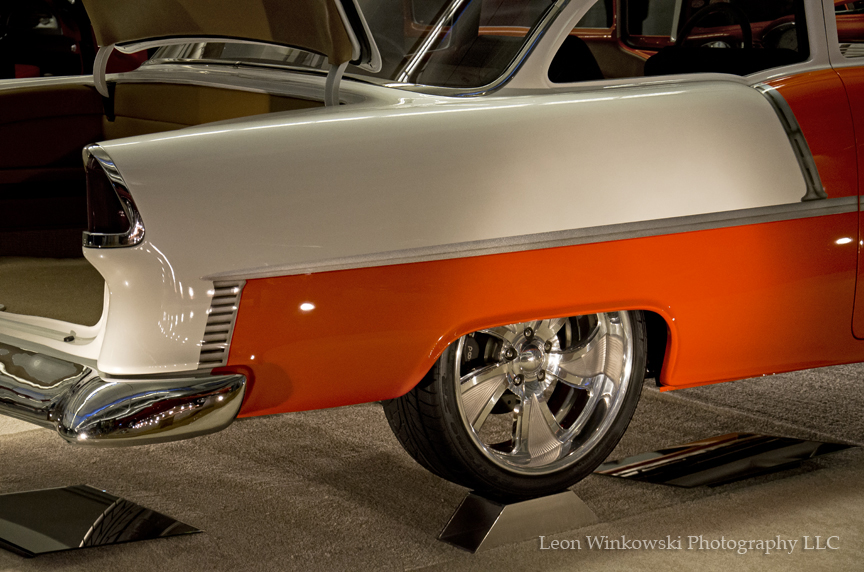 Resto-modded '55 Chevy from the World of Wheels Custom Car show in Pittsburgh. it had amazing light striking it. I just gave it a slight pop of my flash to even the contrast to my liking.

Contact me if you'd like to buy prints or photograph your piece of Rolling Art.