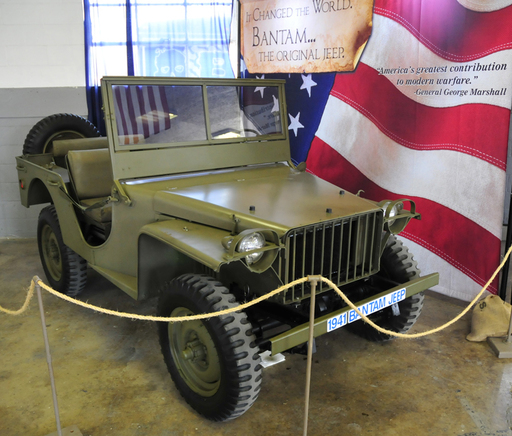 An original Bantam Blitz Buggy
Last month we went to the Bantam Jeep Heritage Festival in Butler, PA. Most people aren't aware the first prototype of the World War ll game changing light reconnaissance vehicle was created by the American Bantam Car Company in Butler Pennsylvania. Horses needed to be replaced in order to keep up with more modern mechanized armies like the German army, which was rolling across Europe. The United States Army requested bids from over 100 manufacturers to design a lightweight 4 wheel drive car. Only Willys and Bantam responded with a proposals and only Bantam was able to build the required prototype vehicle in the short time the Army allotted for it.


Bantam presented their plans in 11 days and their physical prototype vehicle, the "Blitz Buggy" in only 49 days. Designed by Karl Probst, it was an incredible and powerful small capable vehicle and was exactly what the Army needed. When the weight of the prototype came into question at the demonstration, a robust Army officer lifted one end of the vehicle off of the ground and set it back down to prove it was close enough!

Bantam's vision of the vehicle was given the nod by the government. Competitors were allowed to photograph, study and take measurements of Bantams Blitz Buggy and ultimately Willys and Ford were given contracts to produce their take on the Buggy in higher numbers than Bantam was able to do at the time. Still, Bantam is credited for being the creator of the original Jeep. The origin of the name Jeep was either a morphing of GP, meaning general purpose, or from a character in Popeye cartoons named Eugene the Jeep who could climb walls and go anywhere. I like the latter explanation the best. After the war a civilian Jeep was offered, nicknamed a CJ. People eventually began to form clubs to ride on off-road trails and a culture was born and thrives today. Whether folks offroad their Jeeps or take them snow skiing, or if it's just a vehicle they feel a special bond to, this festival celebrates the brand which has evolved through its beginnings at Bantam, through Willys/Ford, Kaiser, AMC, and into the modern day Chrysler family.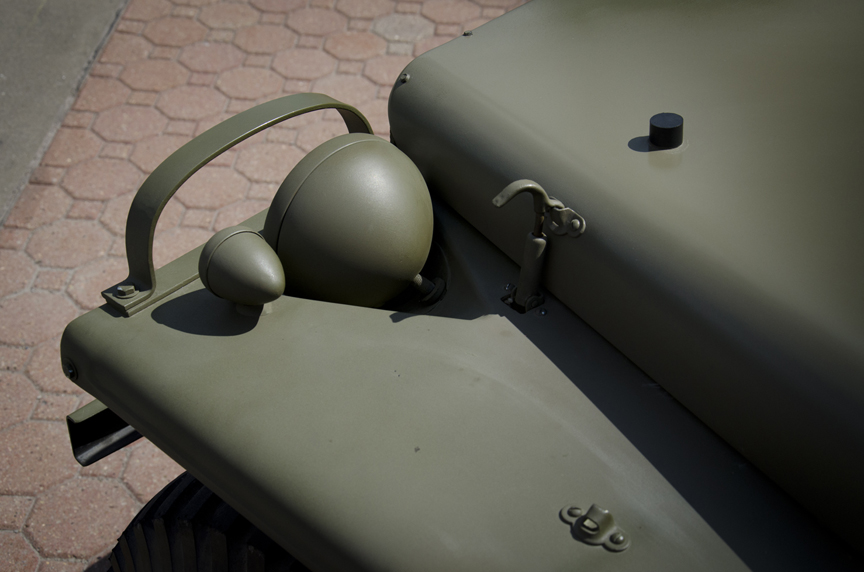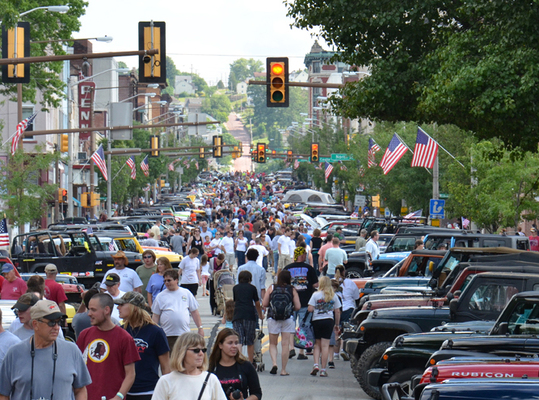 The Butler Downtown Jeep Invasion
A few years ago, the Bantam Jeep Heritage Festival was born and became an instant success. We have been to many very large events such as Camp Jeep, and this festival in our own backyard rivals the large Chrysler backed event quite well. In 2011, the organizers created a new Guinness World Record for number of Jeeps in a Parade which we participated in, along with 1105 other Jeeps! The parade snaked it's way into downtown Butler for the Downtown Jeep Invasion, which then became a huge Jeep show and street party. It is not only a great event for the avid Jeep enthusiast but an exceptional family event as well.


The Festival has something for everyone. The downtown invasion is my favorite car show of all time since I'm so fond of Jeeps. You can see pretty much every type of Jeep ever made show up here, many with the owners personal customization. At the Festival site which was at Cooper's Lake Campground this year, there were obstacle courses, on-site trails, food vendors, and Jeep dealers as well as aftermarket parts suppliers, since many Jeepers like to enhance their Jeep's performance and look to their liking.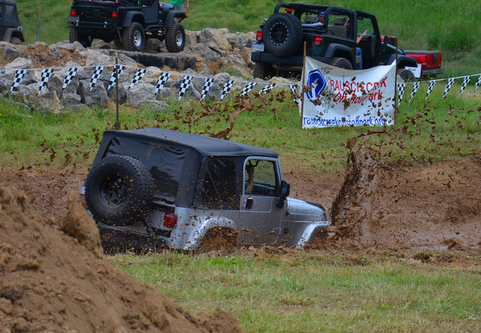 The Jeep Playground had a mud pit, rock crawl and other obstacles to play on.
Whether you are an avid experienced rock crawler or a Soccer Mom who has never left the pavement, there is something to test your skill and your Jeep's capability. I had sold my beloved Wrangler this year but bought another Jeep just in time for the festival so I got to play around with it on the obstacle course. Here is my
video
of the obstacle course ending with us going through the mud pit. There are on-site trails of varying difficulty from mild to wild and challenging. This is a fun and very well organized event. If you haven't gone I highly recommend checking it out. Even if you don't have a Jeep there are many spectators that show up to watch the mud and mayhem. You may just want a Jeep when you leave.
For more info on the festival, please go to Bantam Jeep Festival
site
.